Show Or Hide Icons In The App
Login to Ottrun Portal. Go to IPTV Apps --> My Apps --> Edit App.
Under App Customization Uncheck icon name you don't want to show in your app. If you are using only one portal then just unckeck icon name ends with 1.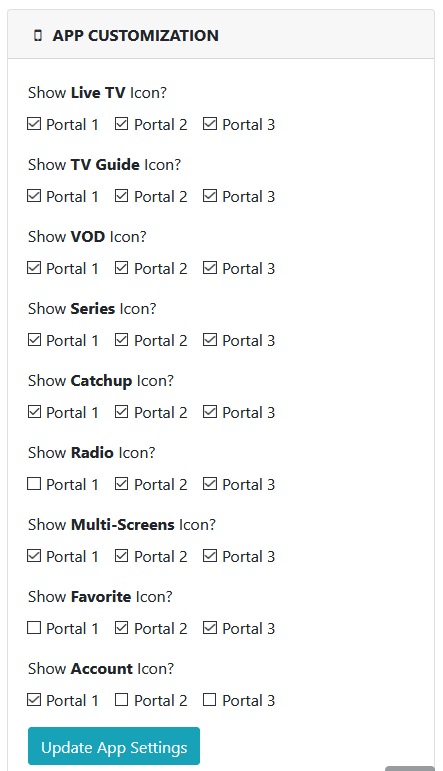 You can show/hide different icons for different portal, If you are using Multi-DNS for multiple services. Let's say you are using Portal 1 for Live TV with VODs and no Series. And you are using Portal 2 for Live TV, VODs and Series. It this case you can uncheck Series 1 and check on Series 2.
In this case you need to provide seperate username and password for each portal.