Send Messages
A provider or reseller can send a direct message to a user/line from Ottrun portal.
Go to IPTV App --> Send Message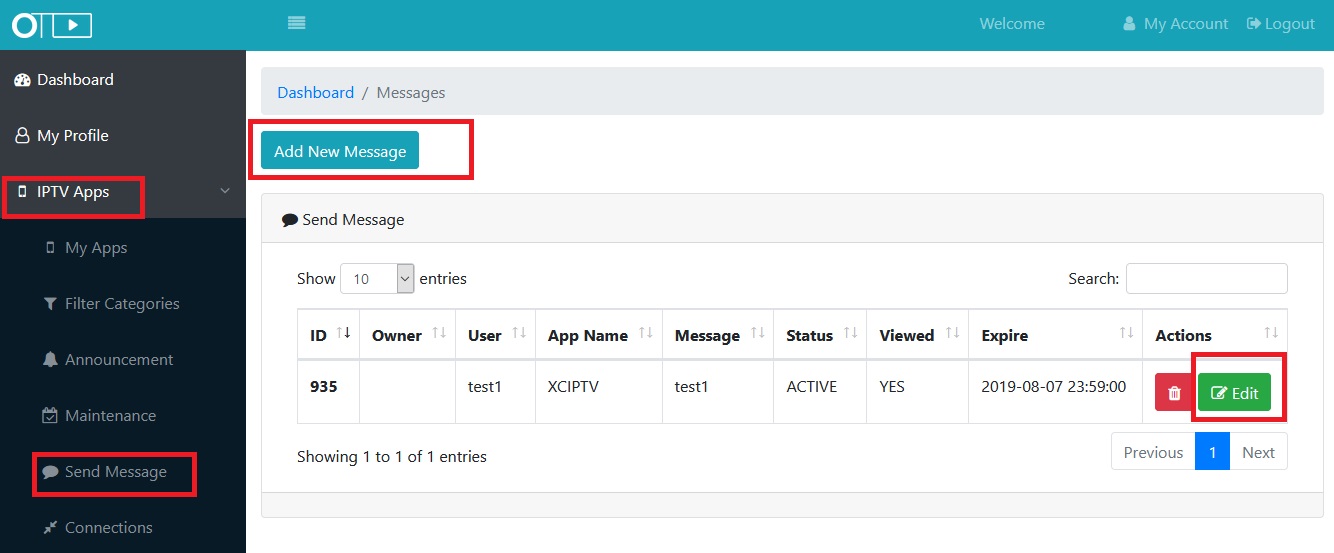 Select Correct App, if you have more than one app.
Type message, you would like to send to user.
Type correct username
Make sure status is Active
Pick correct Expiration Datetime. (Format: yyyy-MM-dd HH:mm:ss)
After 1 minute message will appear in the screen.