Send Announcement
XCIPTV has Announcment feature which allow a provider or a reseller to show a scrolling message on top of any Live TV, VODs or Series.
Only one Announcement are allowed
Enable/Disable form Ottrun's Portal.
To activate Announcement. Go to IPTV App --> Announcement --> Edit Announcement.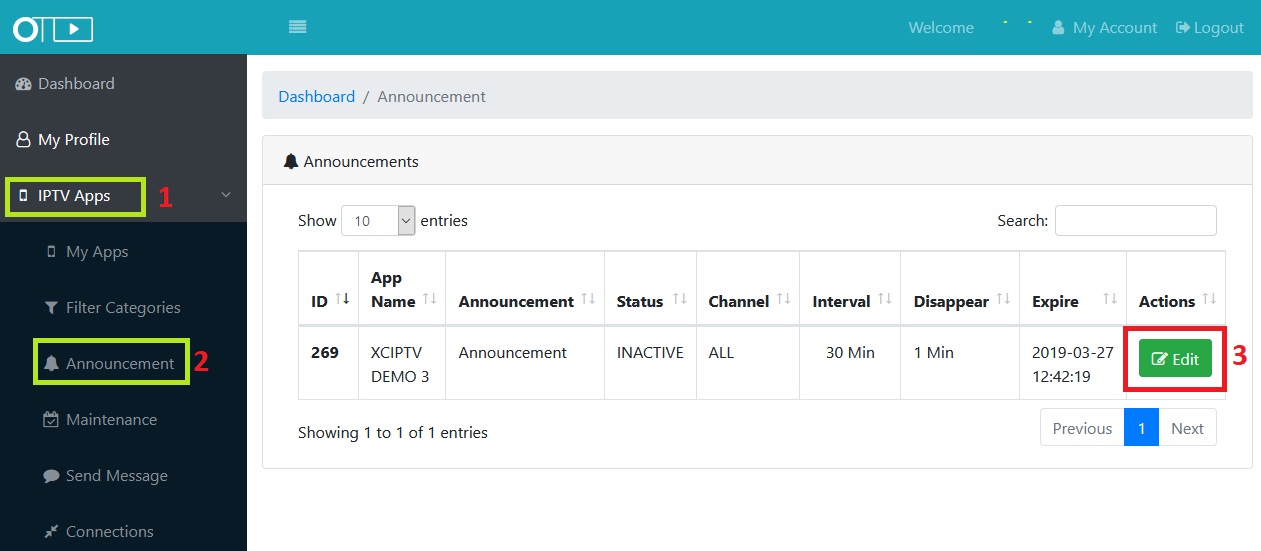 Setup Announcement.
Select correct app from the dropdown list, if you have more that one app.
Type announcement. Announcement supports multiple language.
Make sure Status is Active
Pick correct Expiration Date and time. (Format is yyyy-MM-dd HH:mm:ss)
Display interval - Show app every x minutes.
Disappear - After how many minutes announcement should disappear.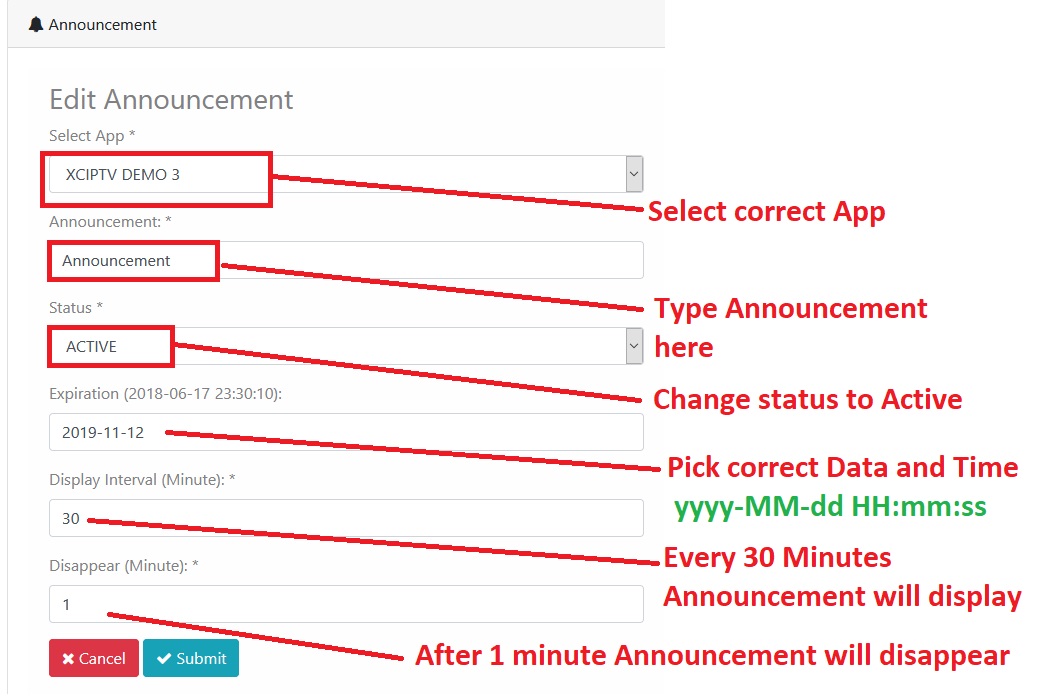 First announcement will show after 1 minute of wathing TV, VOD or Series.