OpenVPN Configure
We have added OpenVPN's support to XCIPTV
From 2 different places you will be able to access VPN configuration.
Login Screen
Click on Settings icon (Bottom Right)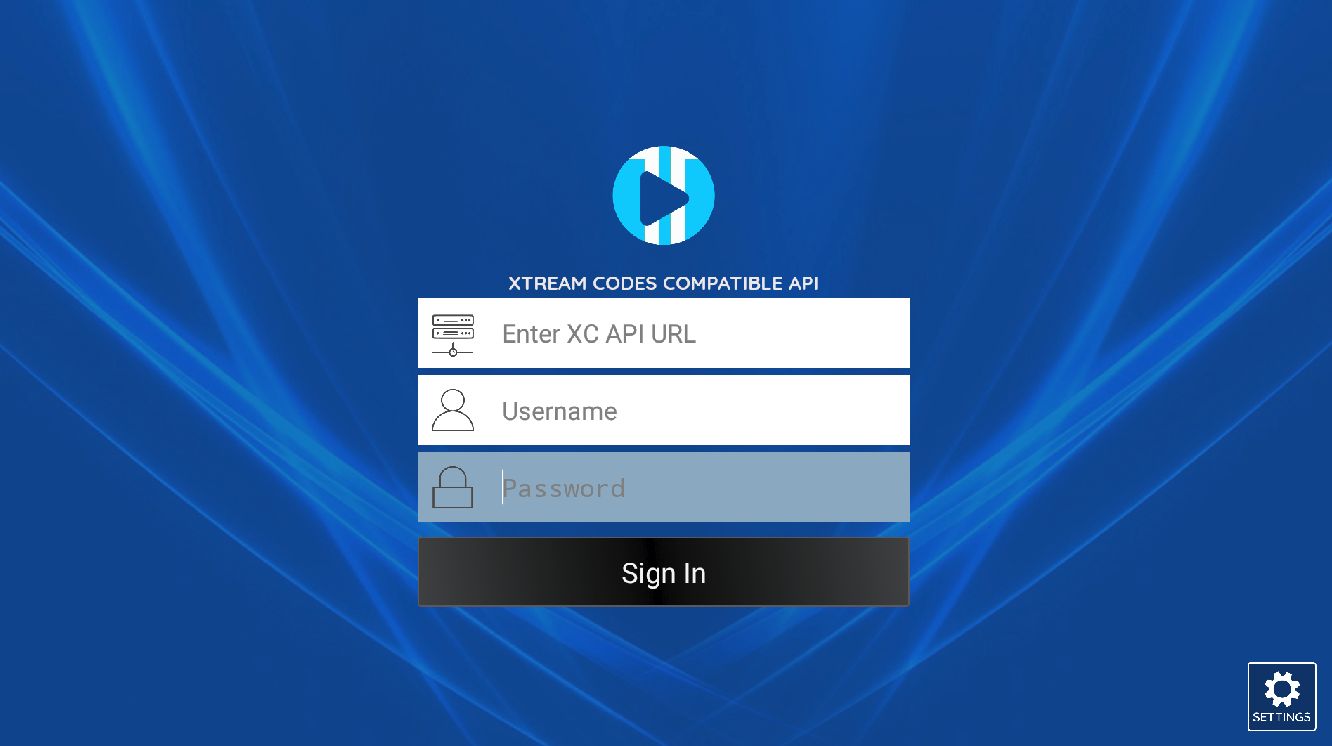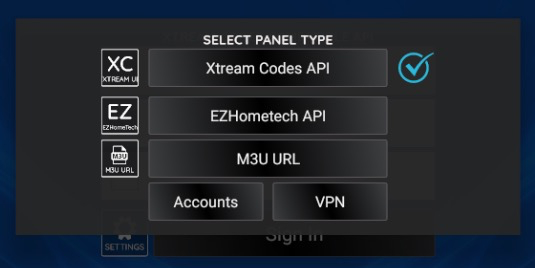 From Landing Page

Configure OpenVPN
XCIPTV's OpenVPN supports all standard OpenVPN service provider.
User needs to provide:
Use direct OpenVPN config file's web URL
Browse config file from local storage
OpenVPN Config without username and password.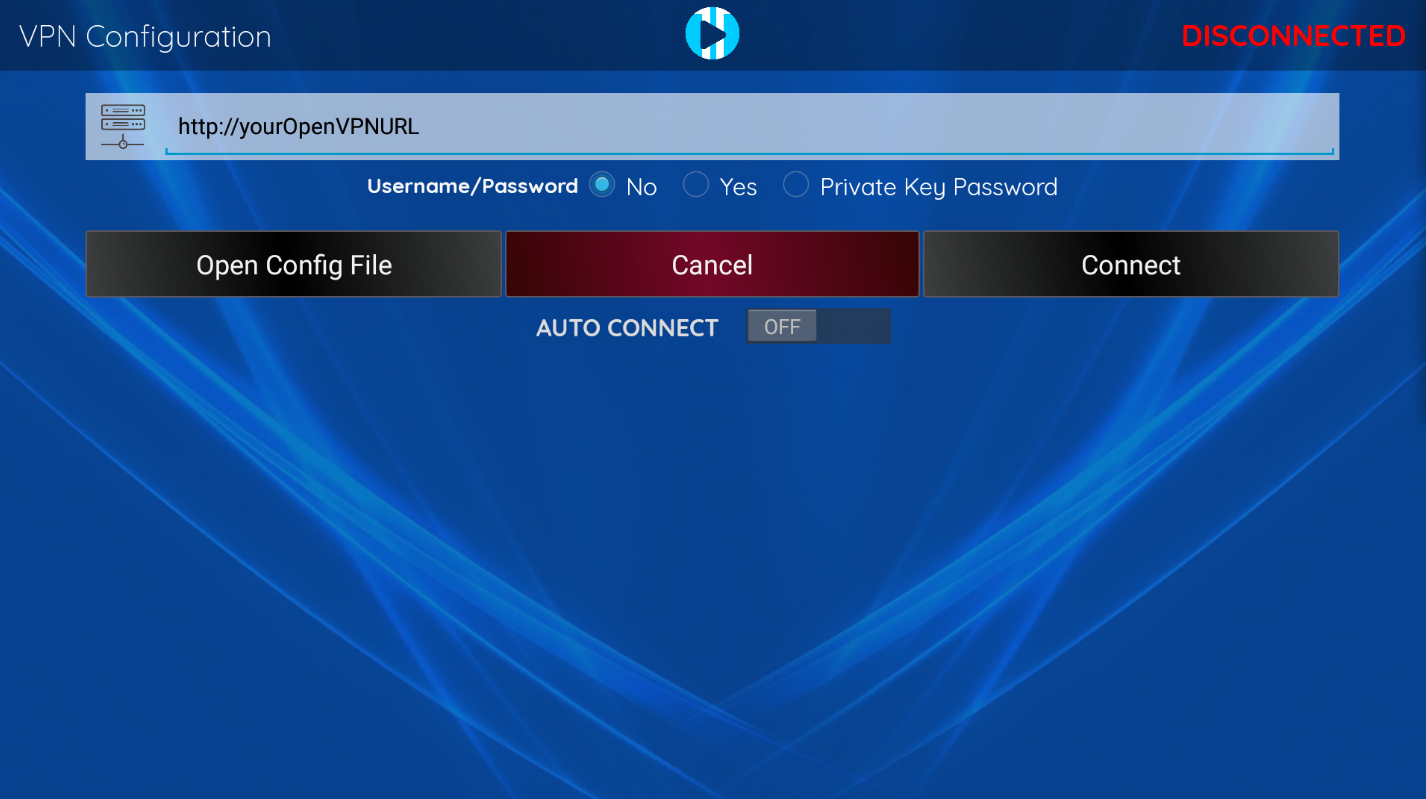 OpenVPN Config with username and password.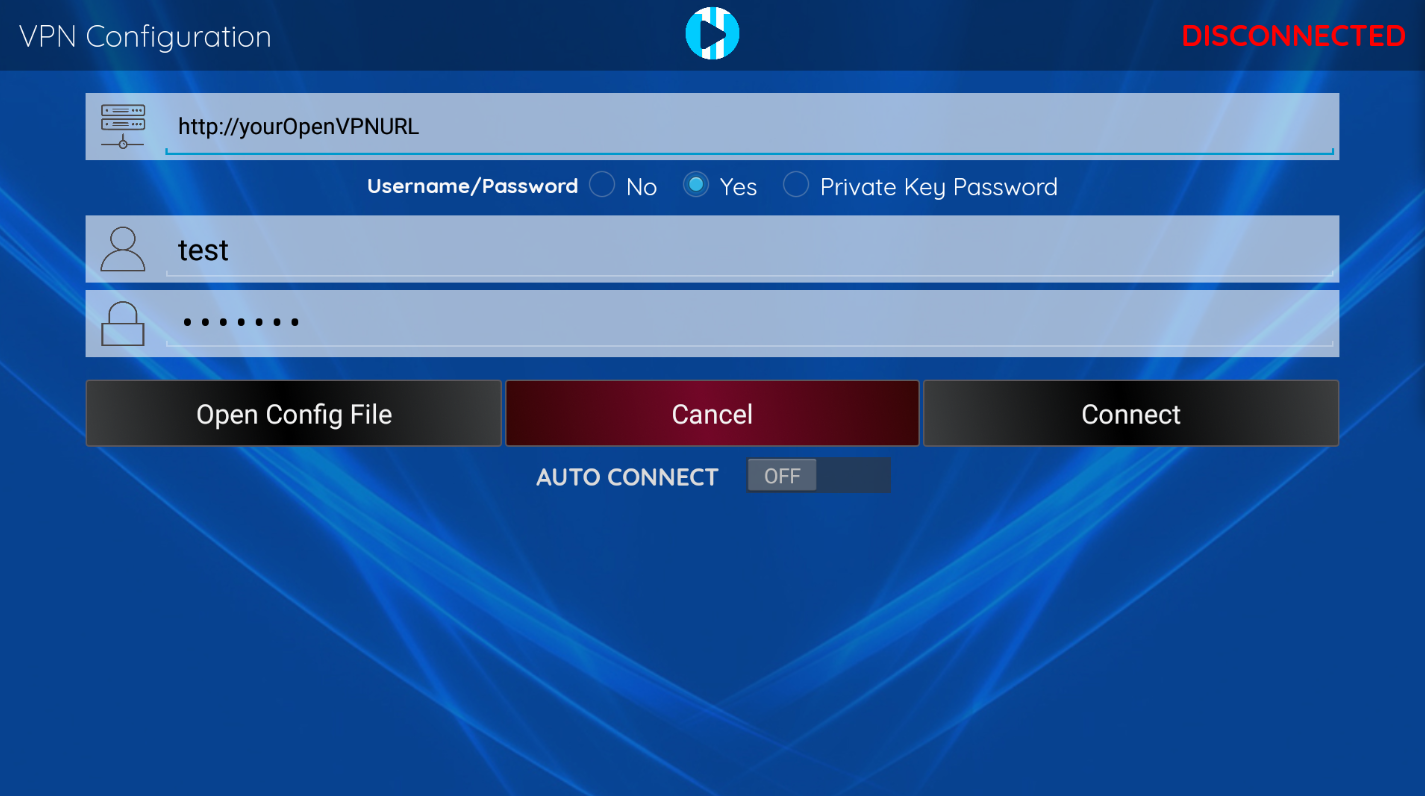 OpenVPN Config with only password.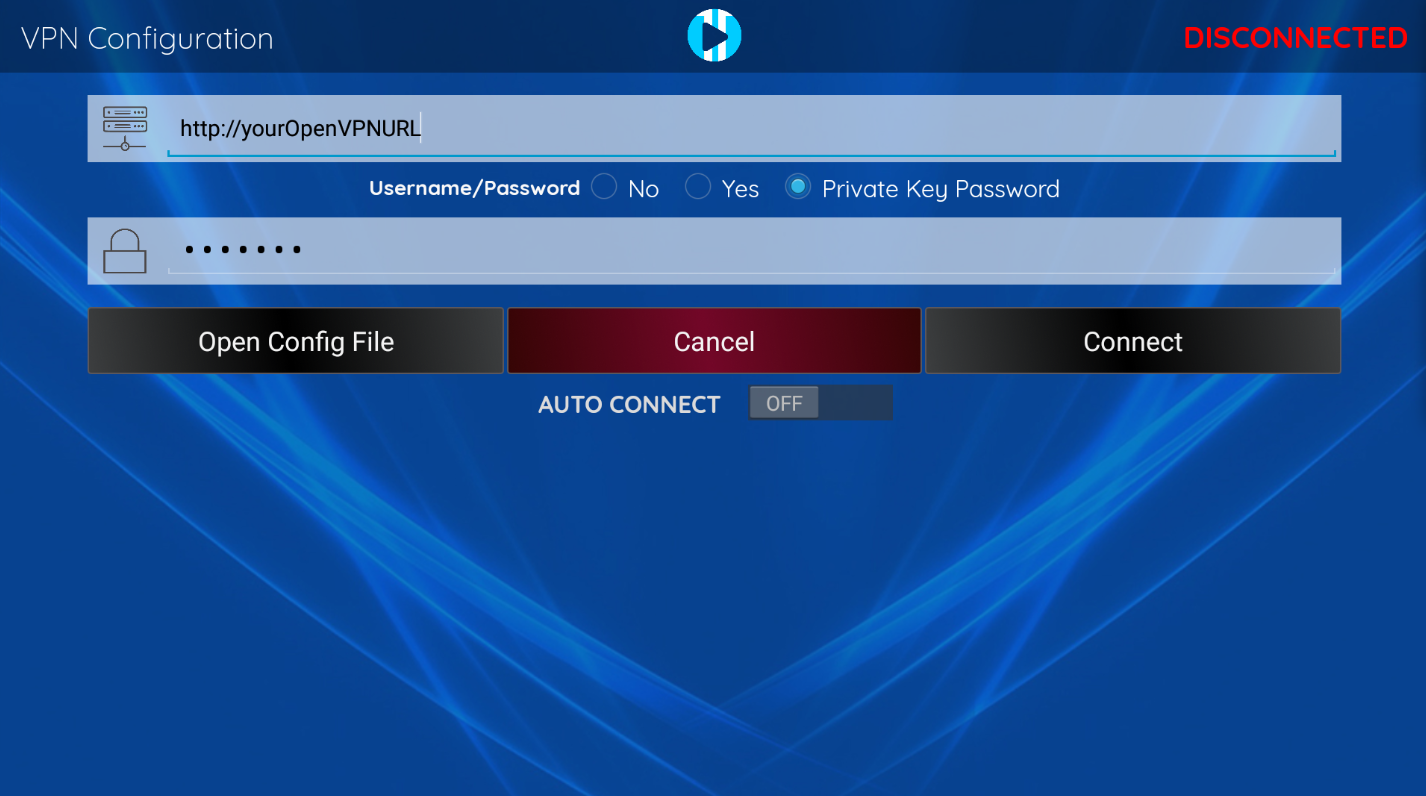 Click on Connect to Connect OpenVPN
If OpenVPN is connected you will see following screen:

Also Landing Page will show Green VPN icon.

To disconnect Go to VPN Config Page Tap/Click on Red Disconnect Button
Auto Connect OpenVPN
We have added an option to enable Auto Connect OpenVPN

Before you enable Auto Connect feature, please make sure that you are able to update content and all other features are working.